SIAF Guangzhou and Asiamold concluded on 13 August, welcoming 655 exhibitors

Held at the China Import and Export Fair Complex in Guangzhou, SPS – Industrial Automation Fair Guangzhou (SIAF) and the concurrent Asiamold – Guangzhou International Mould & Die Exhibition welcomed 655 exhibitors occupying 40,000 sqm of exhibition space and attracted 50,369 visits. Covering a variety of intelligent industrial automation solutions, mould-making, 3D printing, metalworking, foundry, die-casting, laser and bearing technologies, both fairs presented a one-stop sourcing platform for manufacturing industry players looking to recover and reconnect, following the suspension of numerous global businesses and production lines.
SIAF Guangzhou and Asiamold are the first Guangzhou fairs to be hosted by Messe Frankfurt since the beginning of the year. Both under the smart manufacturing cluster, the fairs served as an important tool for the resumption of business-to-business and in-person interactive events in China. The events were welcomed by the industry who depend on the platform for business exchange, market information and most importantly new found business opportunities brought forth by manufacturers who wishes to upgrade their supply chain with the latest and most innovative automated technologies.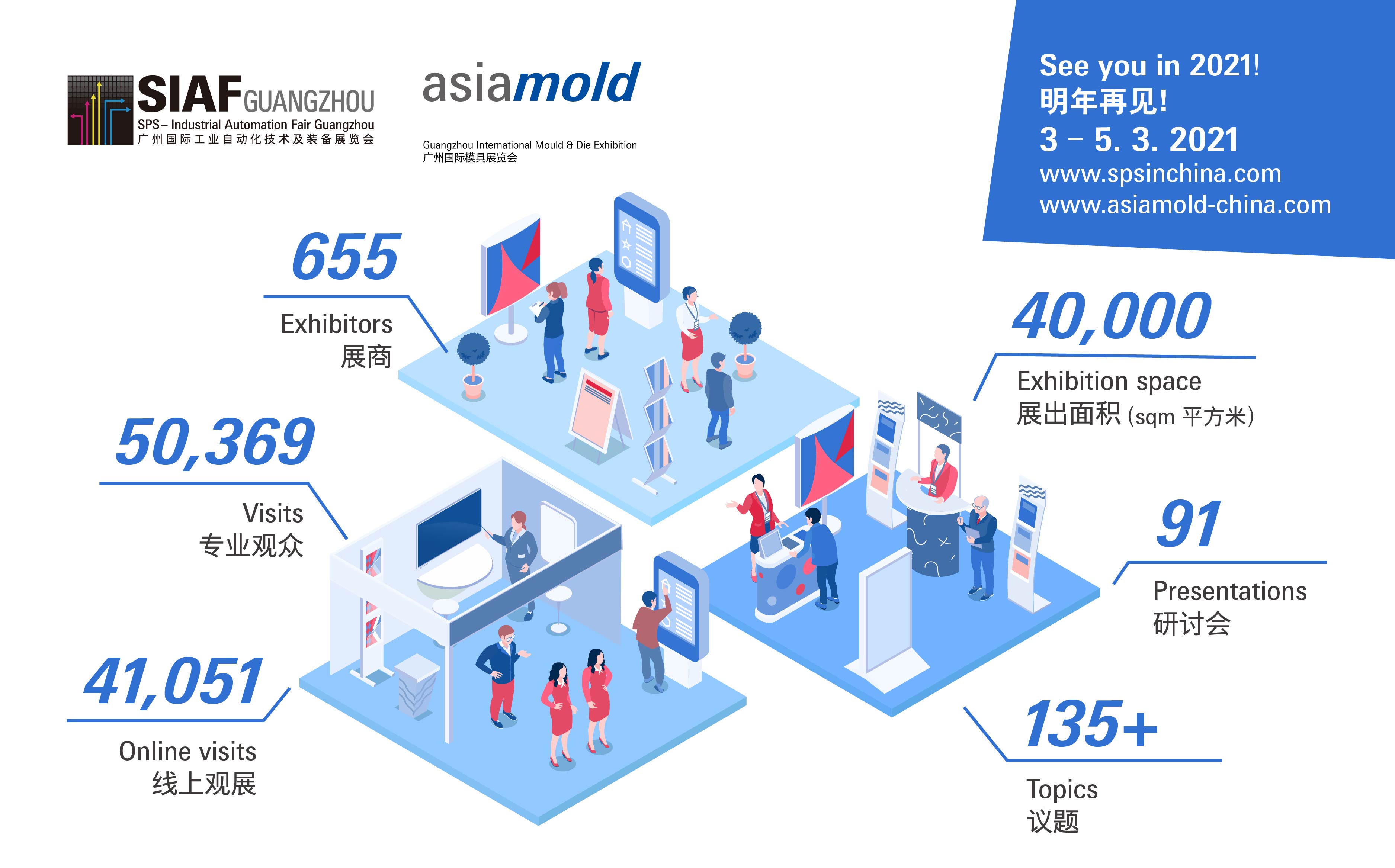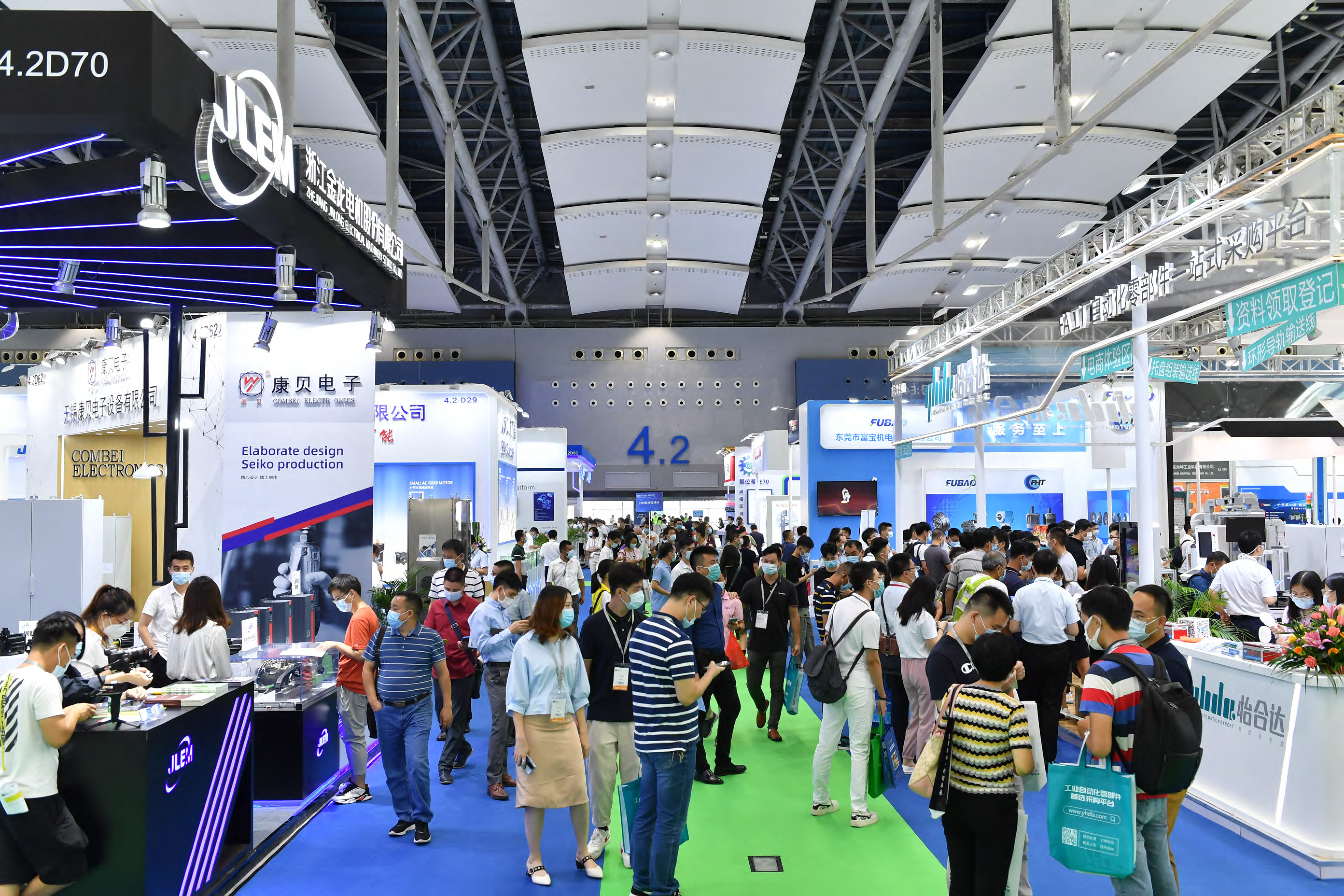 As trade fair organisers, Messe Frankfurt's top priority remains the health and safety of fairgoers. To ensure that visitors and exhibitors meet in a hygienic and safe environment, added measures were practiced at the fair. These included: real-name authentication at registration, onsite temperature checks, frequent sterilisation of public areas and distancing measures for conference / seminar audiences, amongst others.
SPS – Industrial Automation Fair Guangzhou is jointly organised by Guangzhou Guangya Messe Frankfurt Co Ltd, China Foreign Trade Guangzhou Exhibition General Corporation, Guangzhou Overseas Trade Fairs Ltd and Mesago Messe Frankfurt GmbH. Associate sponsors are the Guangdong Association of Automation, the Guangzhou Association of Automation, the Guangzhou Instrument and Control Society,  China Light Industry Machinery Association and China Chamber of International Commerce Guangzhou Chamber of Commerce.
The next edition of SPS – Industrial Automation Fair Guangzhou and Asiamold – Guangzhou International Mould & Die Exhibition will take place from 3 – 5 March. Exhibitors or visitors with any queries should email sps@china.messefrankfurt.com for SIAF or asiamold@china.messefrankfurt.com.

Exhibitors' comments
We've exhibited at SIAF Guangzhou for over 10 years because it is one of the most influential and dependable platforms for promoting our firm within the South China region. This year, we particularly appreciate the opportunity to reconnect with key industry players, new and existing clients. Though SIAF Guangzhou was delayed, we are delighted to be here and have been in-touch with a number of clients representing the electrical, logistics, packaging and other engineering industries. Overall, we are very pleased with the fair and will continue to develop innovative automation solutions and support China's manufacturing goals.
We were uncertain whether many visitors would come to the fair because of the pandemic, but to my surprise, SIAF Guangzhou has attracted more buyers than we expected and nearly all the visitors who came to our booth are target clients. Though the manufacturing industry has slowed down this year, the current situation has created ample opportunities for businesses including medical, logistics and automation service providers like ourselves.
At the fair we have launched our O3D three dimensional inspection system which has interested many buyers. With the impact of the global pandemic, smart sensors will be the future for the industrial sensors sector. Many buyers have requested smart control systems and sensors that have predictive maintenance functions and can trouble-shoot or identify issues instantly. This is a good indication that users are looking into smart intelligent solutions to upgrade their supply chain. We are very pleased with the visitor flow and have acquired lots of promising enquires.
Fair impression 2020