Here you find all information you need for your arrival and stay at Guangzhou during SPS - Industrial Automation Fair Guangzhou.
By trains, coaches and planes, Guangzhou is easily accessible from within China and overseas.
Via Hong Kong:
Visitors can access Guangzhou by taking the cross-border train from Hung Hom MTR Station (Kowloon, Hong Kong). The journey takes 2 hours to reach Guangzhou East Railway Station. Click here to view the schedule and fee.

Domestic:
Guangzhou has three railway stations handling passenger transport.
Guangzhou Railway Station at Huanshi Road is the largest and the most important one, operating trains between Guangzhou and Beijing, Wuhan, Nanjing, Chengdu, Chongqing, Xian, Lhasa and many other China cities.
Guangzhou East Railway Station (Tianhe Railway Station) mainly operates trains between Guangzhou and Hong Kong and frequent bullet trains between Guangzhou and Shenzhen.
Guangzhou South Railway Station in Panyu District is a mega station mainly operates bullet trains between Guangzhou and Wuhan, and other northern cities.
In just 3.5 hours, visitors can arrive in Guangzhou by taking the cross-border coach from the Hong Kong International Airport (mainland coach station at Terminal 2). The coach service runs daily from 07:00 to 23:00. Click here to view the schedule.
Getting to the fairground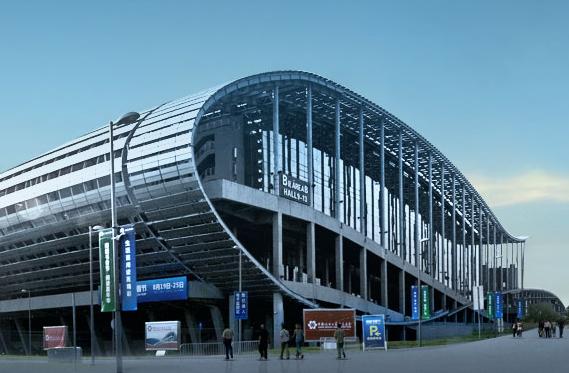 380 Yuejiang Zhong Road
Haizhu District, Guangzhou, China

The China Import and Export Fair Complex is located in Haizhu District of Guangzhou with easy access to local major transportation network.
Book your hotel room or private accommodation through our official travel partners for the best rates available.
Shanghai Mengxuan Exhibition Service Co., Ltd
Contact: Wei Xu
Tel:+86-13761531951
E-mail:dyy@mxydt.com
According to the Administrative Law of the People's Republic of China on Entry and Exit of Foreigners, foreigners entering China should apply for a visa to the Chinese diplomatic representative or consular offices, or other institutions authorised by the Ministry of Foreign Affairs of People's Republic of China.
Passport holders of most foreign countries can obtain their invitation letter for applying visa through the travel agent. Alternatively, you could contact the organiser for assistance with the following basic information for invitation letter processing.
Name as in passport

Date of birth
Passport number
Date of expiry
Company name
Job title